Quality Award Berlin-Brandenburg
Schwörer Fertigbad-Systeme receives Berlin-Brandenburg quality award
Following a successful audit, our "Schwörer Fertigbad-Systeme" plant has received the "Berlin-Brandenburg Quality Award" for the third time - this time with the rating "Excellent Company". The assessment was carried out by the Verein für Qualitätsförderung und Beratung e.V. (VQB). The prize is awarded by the Berlin-Brandenburg Quality Initiative.

The award is given on the basis of a maturity matrix whose criteria are based on the requirements of ISO 9001 and the EFQM model.

We plan, develop, produce and deliver high-quality prefabricated bathroom systems for hotels, residential buildings, properties for senior citizens and nursing homes. With around 150 employees, we produce approximately 2,000 bathrooms per year. We have continuously developed our products and processes.

In addition to ISO 9001 certification (quality management), we are also certified according to ISO 50001 (energy management) and in the area of occupational health and safety according to AMS.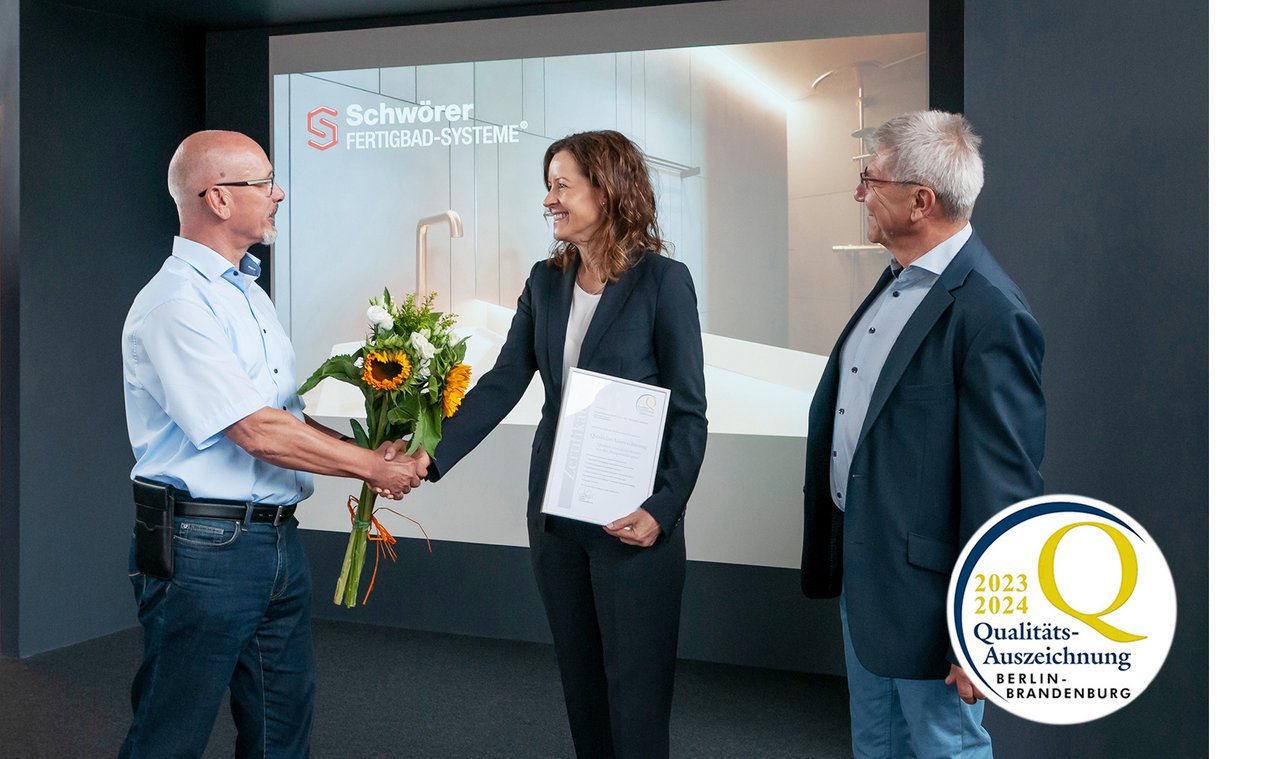 On the photo: Dr. Thomas Kühne, Dr. Alexandra Treutler, Wolfram Löbnitz (f.l.)
Wolfram Löbnitz:
"On behalf of the VQB e.V. I would like to congratulate you warmly on your impressive performance and the results achieved by your entire company. It gives us great pleasure to recognise your outstanding excellence and the magnificent achievements your company has made ..."